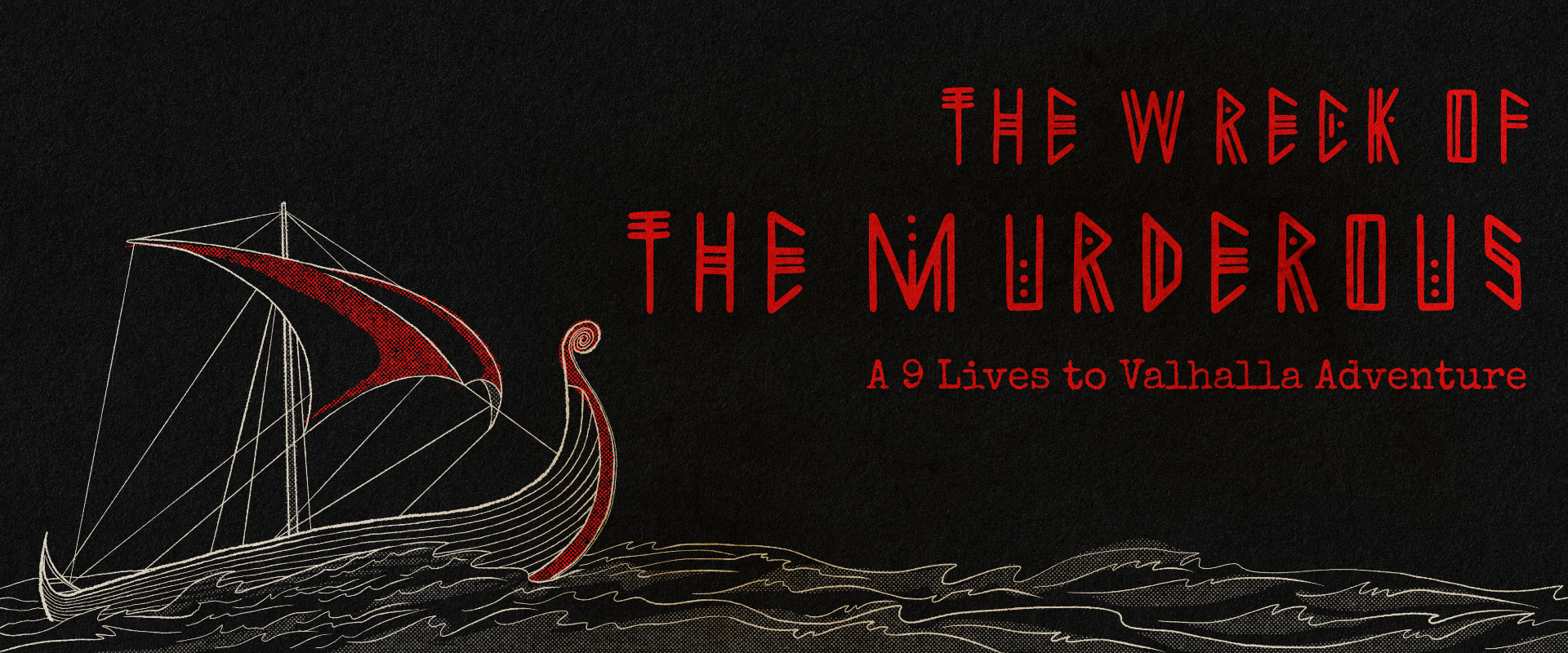 The Wreck of the Murderous
The crew of the longship Murderous has wrecked upon the shores of a black sanded beach. Before them lies a ruined city of animal gangs, crystalline caves, and a ziggurat shrouded in mist. Only DEATH knows what trials they will face after ... The Wreck of the Murderous!

The Wreck of the Murderous is an adventure written for 2-6 players of 9 Lives to Valhalla, concerning the adventures of warrior cats chosen by DEATH to explore a strange and perilous island. It can be played as a one-shot or introduction to a longer campaign. In these pages you'll find:
a story to guide your ferocious warriors
5 ruinous locations to explore
potential allies
murderous foes
a full color hex map to guide your warrior band
tips to jumpstart powerful combat
an epilogue for singing through the ages
For rules of play, refer to 9 Lives to Valhalla or adapt the descriptions in The Wreck of the Murderous to accommodate your favorite ruleset.
The Wreck of the Murderous is also available for purchase as a physical zine. Retailers can be found at gemroomgames.com.
Purchase
In order to download this Adventure you must purchase it at or above the minimum price of $5 USD. You will get access to the following files:
The Wreck of the Murderous - pages display.pdf
13 MB
The Wreck of the Murderous - spreads display.pdf
13 MB