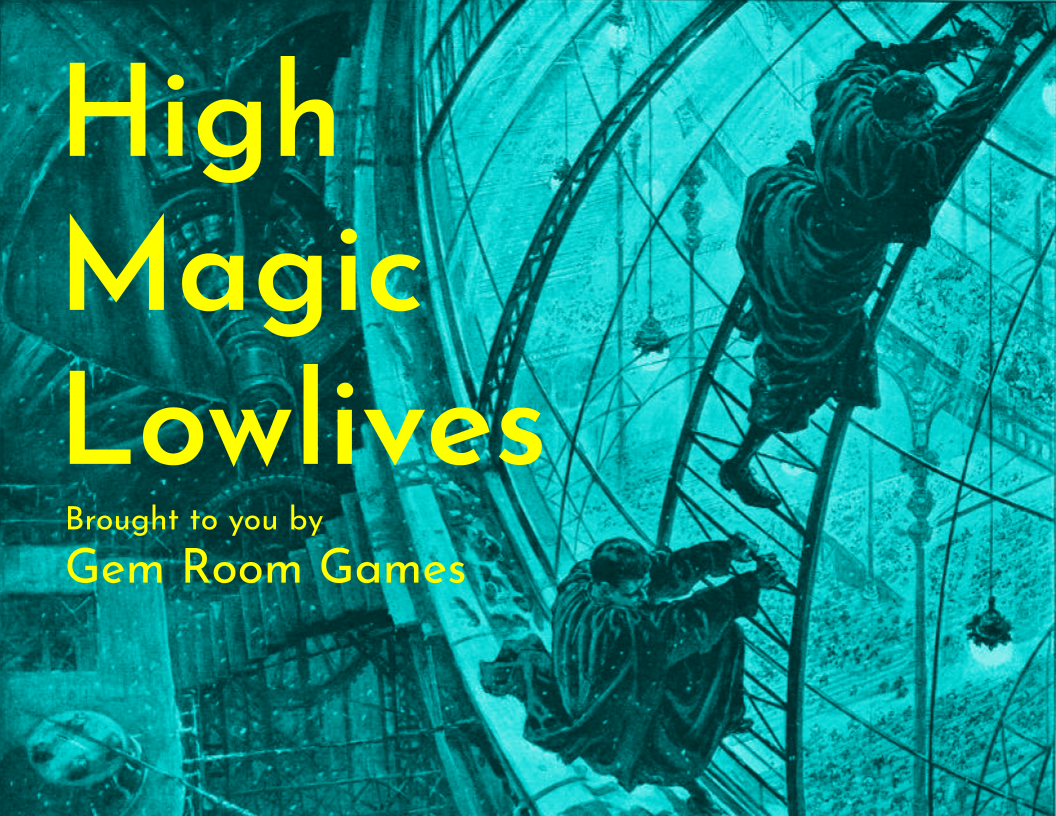 High Magic Lowlives
High Magic Lowlives Launch!
---
High Magic Lowlives, a SWORD DREAM of wizard school dropouts, tomb streamers, and private third eyes has finally released! For the next week you can get it for as cheap as it will ever be and get access to every update as we polish mechanics, commission art, and add content.

Folks, we're really excited about this one. It's edited specifically with new players in mind to help first-time GMs run games with as much or as little prep as they want to put into it. It plays nice with old school RPG adventures but is make-em-ups friendly for when the table wants to explore something off the beaten path. And it's only going to get easier to run as we test, iterate, and polish.
If we hit our sales goal in the first week then our first supplement, a tutorial adventure designed to guide new players through the mechanics of the game, will be bundled in with the main game at no additional cost. Tell your friends! Review the game! Get a free adventure!
Love,
Gem Room Games
Files
2019-08-05 High Magic Lowlives Dreamjam Edition Complete.pdf
5 MB
Aug 06, 2019
HML Character Sheet.pdf
192 kB
Aug 06, 2019